View video & explanation below–>
You!
Since the lyrics talk about war, this "You!" feels like a call to go and fight. It's like the famous Uncle Sam recruiting posters, written "I want You!"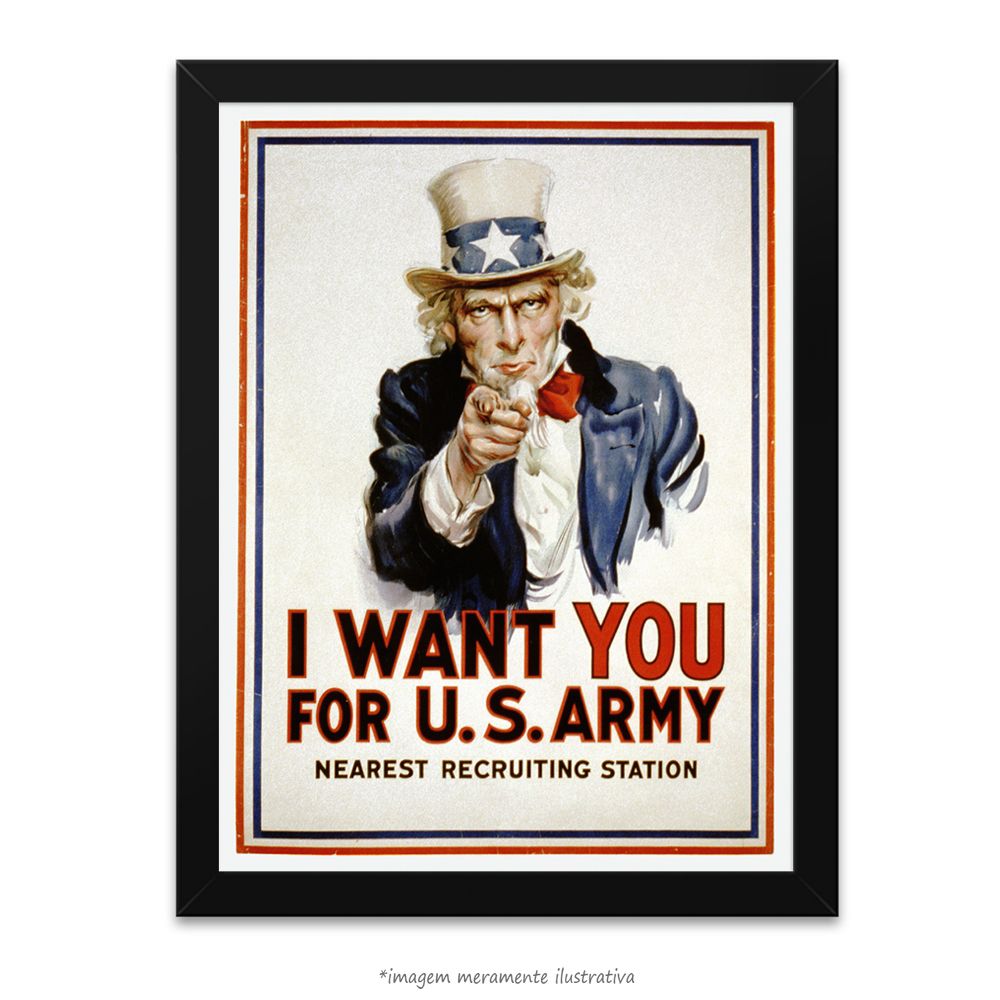 Why do they always send the poor?
Usually, by majority the poor, lower class, or undereducated are sent to fight wars, at least historically.
Barbarisms by Barbaras with pointed heels
"Barbarisms" are acts of extreme cruelty, like what barbarians (wild and uncivilized people) would do. Barbaras could be a reference to a specific group of barbarians. It also seems like a plural of the name Barbara, which could be a shot at certain women in power, such as Barbara Bush (George W. Bush's mom). The "pointed heels" makes me think it's about these kinds of women, too.
Victorious victories kneel for brand new spanking deals
"Kneel" usually means to bend down to pick something up off the ground. It can also mean to bow down in front of a leader. "Brand spanking new" means the same as brand new, or very new.
Marching forward, hypocritic and hypnotic computers
Talking about how governments and their intentions are often hypocritical and turn their citizens into "hypnotized computers" willing to do everything they ask, almost like robots or zombies.
You depend on our protection, yet you feed us lies from the table cloth
Saying how the government needs us (the public, the common people) to protect the nation. Yet, they "feed us lies from the tablecloth," or since we are born. To "feed lies" is a common way to say that someone is being lied to or giving lies to another. A "table cloth" is often what parents use to clean a baby's mouth.
La, la, la, la, la, la, la, la, la, la, ooh-ooh
This "la-la-la" reminds me of a happy, silly kid's song. It's like a lullaby (children's song) used to make everything look okay and happy.
Everybody's going to the party, have a real good time
This line shows how governments try to make going to war seem like a big party, a lot of fun, and how "everyone" is doing it. It's the cool thing to do.
Dancing in the desert, blowing up the sunshine
Knowing this song is about war, we can guess that "dancing in the desert" is a reference to America's recent wars in places like Afghanistan, Iraq, Pakistan, and parts of Africa, and how the fighting often happens in desert climates. "Blowing up sunshine" references big bombs that look like the sun when they explode.
Kneeling roses disappearing into Moses' dry mouth
Kneeling roses can be a reference to dead soldiers, since people usually leave flowers at graves. Moses can be a reference to Israel or the Middle East in general, since that is where Moses and most of the Bible's characters lived. These soldiers "disappear" into the dry desert, dying during these wars.
Breaking into Fort Knox, stealing our intentions
Fort Knox is a famous American military gold reserve. To "break into" something is to force your way in with intentions to steal or do something bad. The intentions of most people who go to war is good, to protect the nation, fight for freedom, etc. This line shows how the government just uses wars to make more money and corrupts the good intentions of the common people.
Hangars sitting dripped in oil, crying, "Freedom"
A "hangar" is a storage building for aircraft. This could mean that war planes are sitting and waiting with their engines full of oil, ready to attack and protect their "Freedom!" at any minute.
Handed to obsoletion, still, you feed us lies from the table cloth
"Obsoletion" I'm not sure if it's a real word, which is fine. To be "obsolete" means to lose value or purpose. To "hand in" means to give something up or give it away. So the common citizens are being turned obsolete, or useless, by governments and big corporations. But we're still lied to from the time we're babies.
La, la, la, la, la, la, la, la, la, la, ooh-ooh
Everybody's going to the party, have a real good time
Dancing in the desert, blowing up the sunshine
Everybody's going to the party, have a real good time
Dancing in the desert, blowing up the sunshine
Blast off, it's party time
"Blast off" is what you might say before traveling in a space ship, or before doing something really extraordinary on Earth. Again, they refer back to the "party in the desert." Now it's time to take off in our planes and go have fun in the desert (go to war).
And we don't live in a fascist nation
"Fascism" is a kind of extreme right- or left-wing government that oppresses any opposition and practices strict control over the economy, society, and other social functions. The tone here makes it sound sarcastic, and the sentiment is that they do live in a fascist nation.
Blast off, it's party time
And where the f*** are you?
Before, "You" was pointed at citizens, calling them to go fight the wars. Now, they turn the question back at leaders, asking "where are they?" When leaders send people to fight, the soldiers are often forgotten when they come back. You can see a lot of veterans in America suffering physical and mental injuries and who don't receive the help they deserve.
Where the f*** are you?
Where the f*** are you?
Why don't presidents fight the war?
Why do they always send the poor?
And … the lyrics repeat.
B.Y.O.B. is a very radical and anti-government/establishment song, common for this genre. "BYOB" usually is an acronym for "Be Your Own Boss," or take care of yourself, start your own business, etc. For this song, it is an acronym for "Bring Your Own Bombs," referring to the subject of war and destruction. The lyrics are very critical of bureaucratic leaders who make war and corruption seem fun, like a party. In reality, they often leave behind the people who fight and forget about them, making them useless in society. This recalls so many veterans who get post-traumatic stress disorder (PTSD) or lose limbs, for example, and can't function normally in society when they return from battle. Ultimately, it's a criticism against the U.S.A.'s corrupt nature making people do what they want, telling them it is heroic and for freedom, but ultimately using these people for their own gain. Deep stuff! And best of all, it doesn't just apply to America!
Did you understand the lyrics of this song? Do you feel this way about the U.S. or your own country? Do you think it's noble to fight for your country? Please comment below or send me an email directly. I'm always open to topic suggestions, critiques, or positive reinforcements! tietewaller@gmail.com
Watch it here!